Getting out the door was the hardest part. I spent all week going over everything, terrified I would forget something important. Turns out, the only things I forgot to bring, was more party dresses! With all the stress leading up to Friday, I found myself awake and sick at 4 am, most likely from nerves. Luckily after getting past that I was able to get an hour or so more of sleep before leaving to meet up with Matt and Marty to carpool to the airport. Needless to say, I was pretty tired though, so once we boarded I completely passed out for the majority of the plane flight.
When we finally landed in Hawaii I was finally feeling a bit more rested and ready for the weekend. Stepping off the plane into the fresh air was like drinking in a huge gulp of tropical bliss. Here's a fun pic I took of everyone exiting our plane: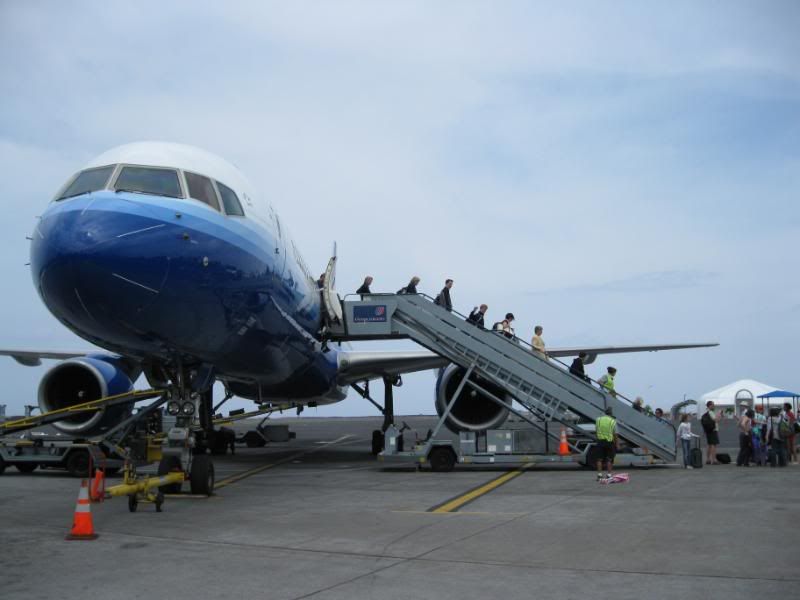 After that it was off to baggage claim! Here's me and Matt as we wait for our bags.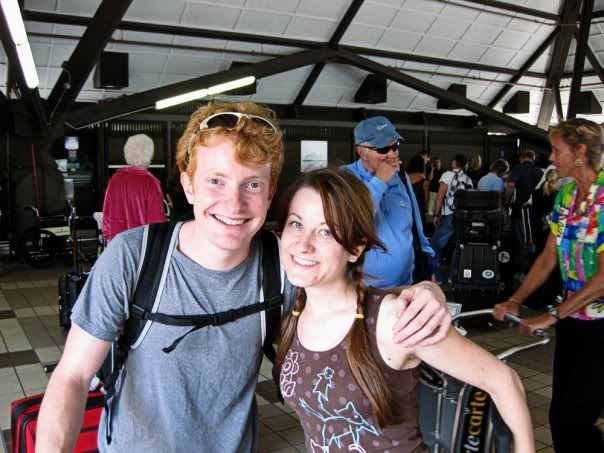 Next I checked into my awesome hotel room and took a nap. It was so nice an roomy, with a gorgeous view!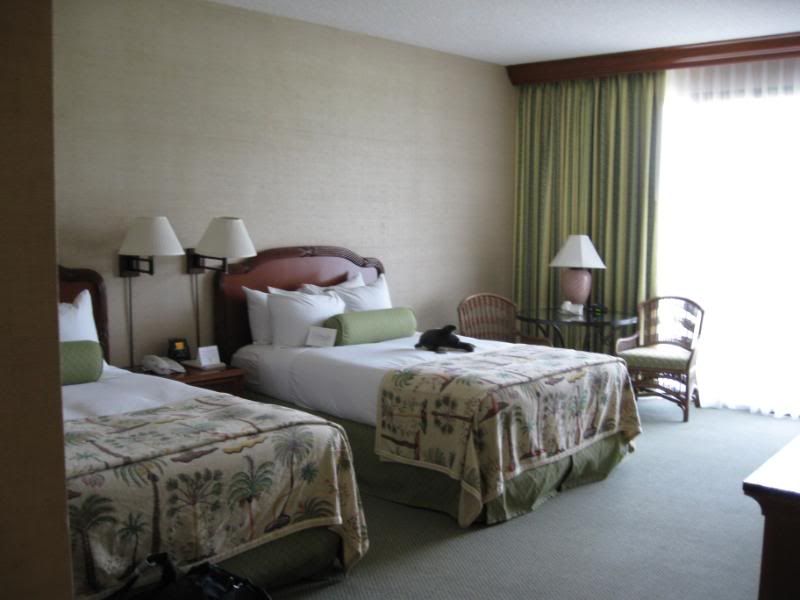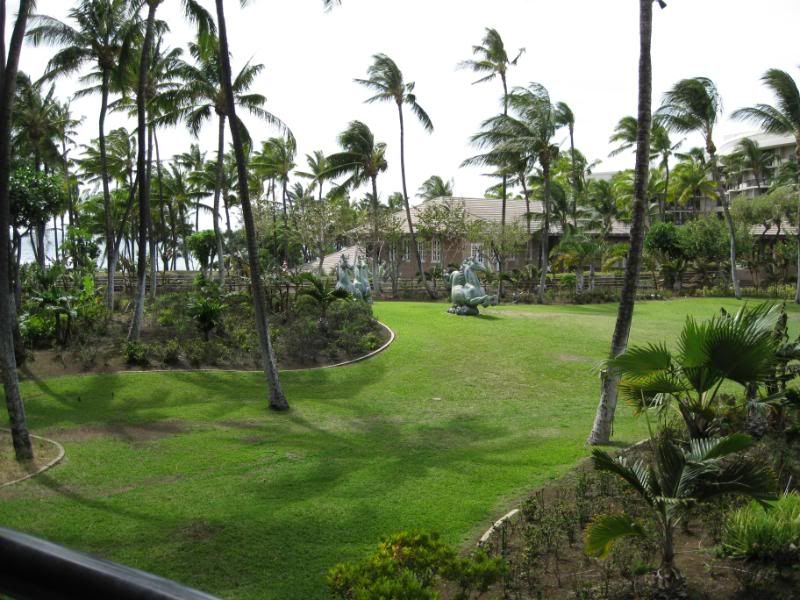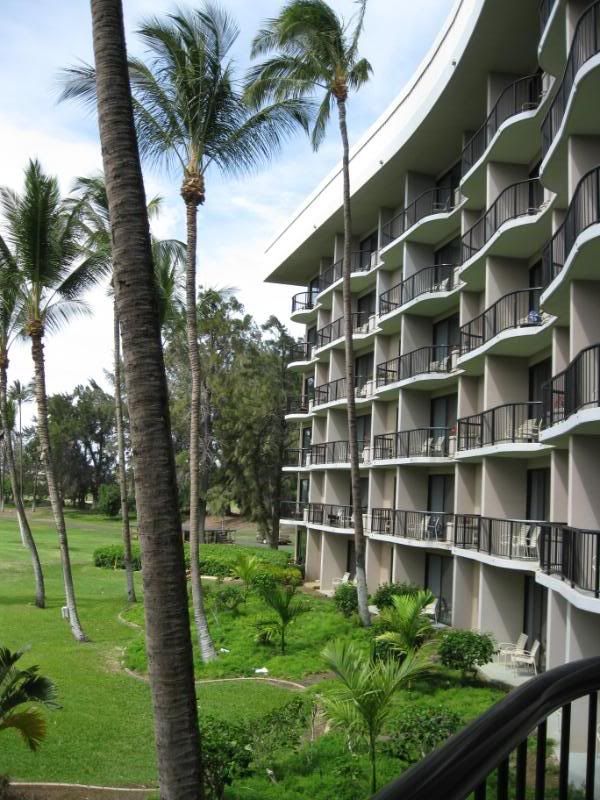 Two years ago, my family and I had vacationed at this same resort. My dad had at that time joked about how the islanders loved him so much they erected a shrine in his honor: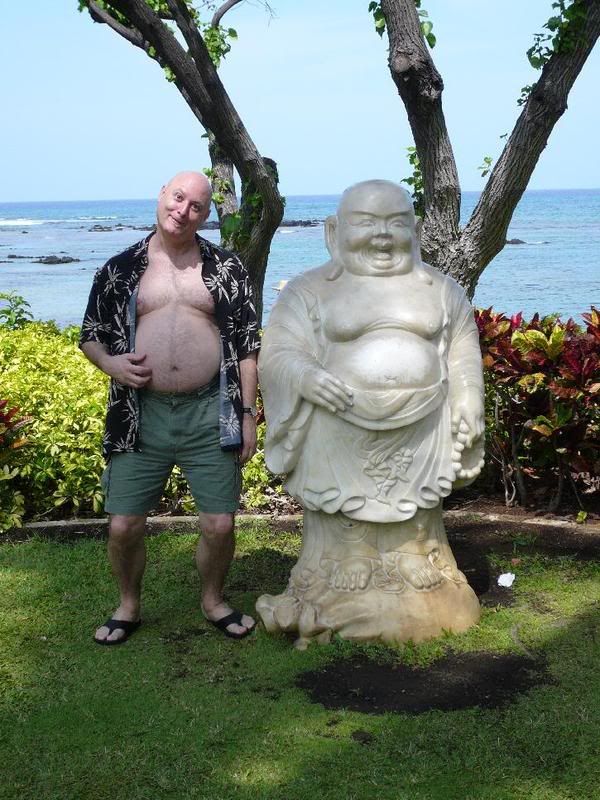 So since March 27th is my Dad's birthday, I felt it was only fitting to pay him a little visit.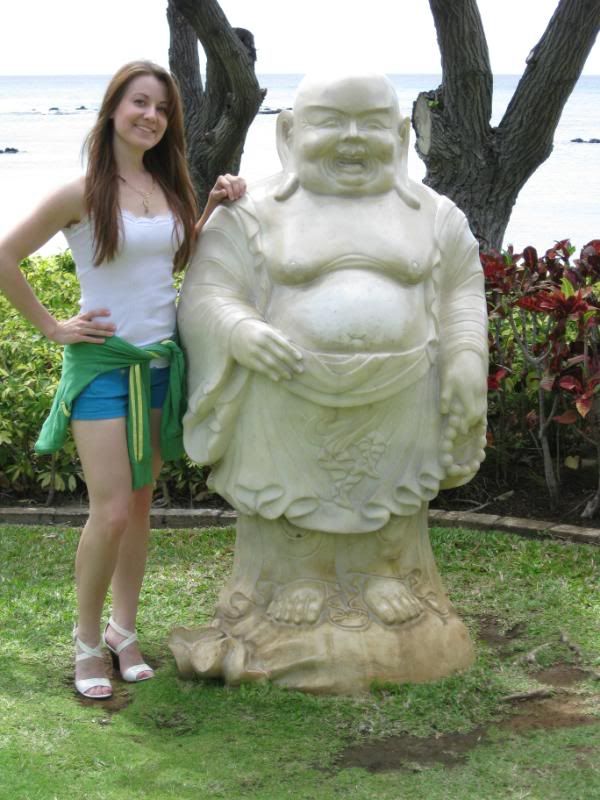 After hanging with Dad for a bit, I ate some lunch over by the Dolphin Swim pool! See him swimming just under the water? It was so fun to watch them swim whilst I dined.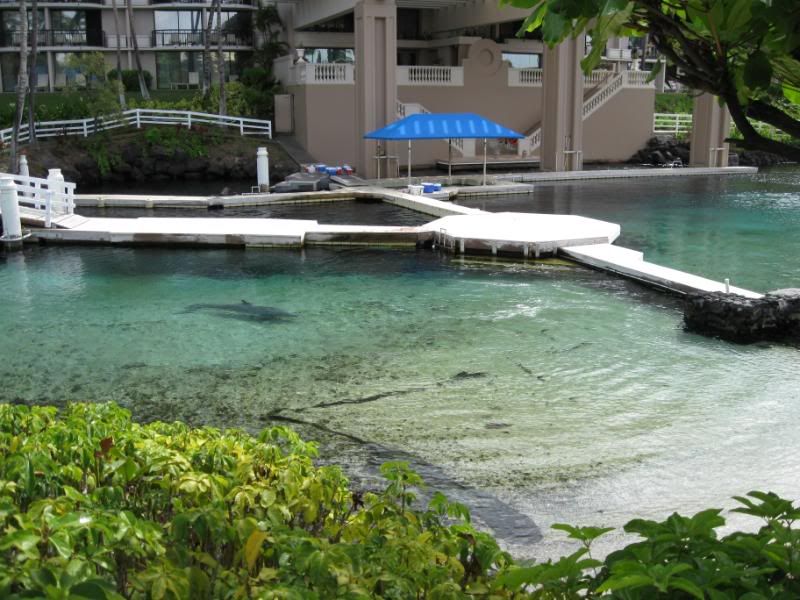 Now this next photo is hard to make out because it was so far away, but the tiny black spot in the middle near the horizon, is a whale!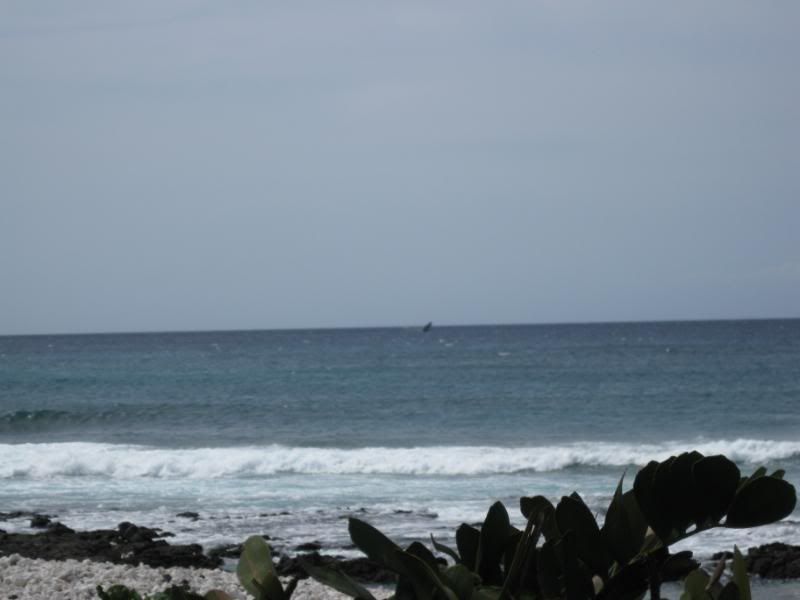 It was so amazing! This family of 3 whales were just jumping out of the water like crazy!!!!
After lunch, the team went down to the lower parking lot where we claimed our bikes and went for a little test ride to see where our transition area was. It was so exciting to finally be here and with all of our gear! I was so happy to see my bike made it safely.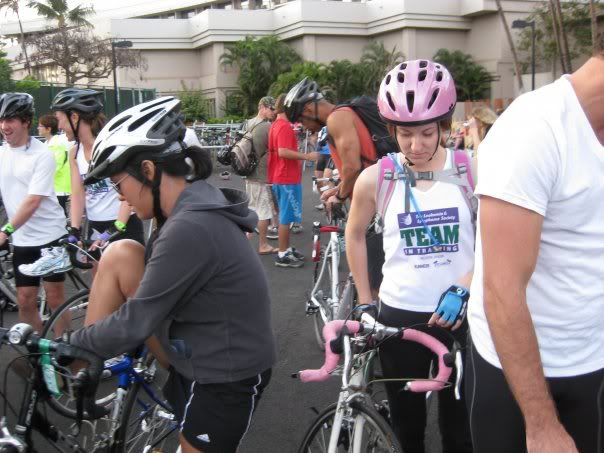 Here's Jason and I chilling before taking off on our ride.
That night, Matt, Marty and I relaxed in the hot tub before having a lovely dinner with Matt's parents. It was so great that they were able to make it out to support Matt during the race. I very much enjoyed dining with them, they're very kind and fun people.
Finally it was off to bed. We had a big morning ahead of us on Saturday. I was very excited to get a full nights sleep on a bed too, Friday just felt almost too long!
Next post: Saturday! Also, if you still wanted to contribute, the last day that donations are being accepted is April 29th. The race itself may be over, but the race to save lives is still going strong! It's not to late to make a difference! Also, thank you every, your support is really what brought be through all of this, I was not alone in any of this, thanks you to all. Have a wonderful day and check back very soon!
My Team in Training Donation Page
<3